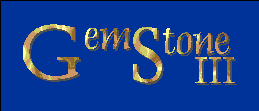 Professions in GemStone III
---
This is the page where you can get advice about the various professions in GemStone III from people who have been playing the game for years, and even some who have just started. This work has been contributed by several people and there may be problems due to oversights on our part in including them here. As always, if you notice a problem, or want to contribute, please let me know. If you spot problems in these guides, drop the author a line. I didn't write any of them but thank all contributors for their work.
---
Bards
Clerics
Empaths
Rangers
Rogues
Sorcerers
Warriors
Wizards
---
Return to the GemStone III home page
If you have problems, comments, questions, or complaints you can send mail to Tim Melton (tam@tamcon.com).
Last modified 25 July, 1997.