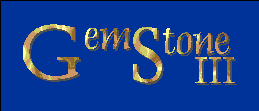 Hobbits
(AKA Ode to Kodos and Dartaghan)
---
What better way to smite a foe,
Than forming essence in a flow.

It flies from little hobbit hands,
And blasts a critter from the lands.

No need to carry heavy things,
Like swords or axes others swing.

Twinkling eyes and gesturing fingers,
The reek of smoking carcass lingers.

Slow to anger and quick to laugh,
But shorter than a torkaan calf.

To look an elf right in the eye,
They need someone to hold them high.

To dwarves they come up to the nose,
By standing on their tippy toes.

They love the elves but find dwarves weird,
Hugging them gets them a faceful of beard.

Tufts of hair upon their feet,
They need a high-chair when they eat.

They're hearty folk who like good brew,
And they never need to tie a shoe.

Try not to laugh when you seen one commence,
Scrambling up on a Town Square bench.

Hobbits can't sing but like to dance,
What we call shorts a hobbit calls pants.

High Men can put them in their pockets,
Like living magic essence lockets.

But don't pick them up and cuddle them.
It embarrasses and befuddles them.

Replace them gently if you do,
Or there'll be little left of you.

They fear no magic-casting foe,
They'll roast a couple just for show.

Enchanters grand they'll make for you,
Magic weapons and armor too.

But if you want to get their attention,
There's just one thing you've got to mention.

They'll run about in fits and starts,
For scrumptious lemon blueberry tarts!

Those tarts will vanish without trace,
Though blueberry sauce covers their face.

The mighty mage with lips all blue!
And when he grins his teeth are too.

So have a chuckle while you can,
Before the hobbit raises a hand.

For when those little fingers wiggle,
You might have time for one last giggle.

Then in a flash you'll get a jolt,
From a crazy magic hobbit bolt.

The hobbit'll snicker or give a smirk,
And you'll be giving a rezzer some work.

So small but with the biggest hearts,
We'd wear plain armor if we hadn't their arts.

But a hobbit's appeal isn't due to his size,
It's the warmth of his company and the mirth in his eyes.

So if you're unhappy because you're not cute,
Try skinning some hobbits for a furball suit!

If that doesn't work there's a trapper around,
Who'll buy 'em and sell them to the Krol east of town.

Dear hobbits, I jest! I think you're all cute.
You know I'm just kidding (about the hobbit suit).

---
Return to the Bard's Pavillion
If you have problems, comments, questions, or complaints about the GemStone III pages you can send mail to Nora Melton (ntm@tamcon.com) aka Wanton Destruction.
Last modified 19 December 1995.