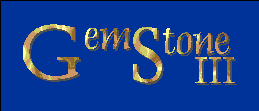 Discovery
---
Milo wrote this song about a time that he was hunting in the warfarer mines with Warble and Grimper, when suddenly there was an earthquake which revealed a new cavern beneath the mines.
---
The earth it opened at our feet and guess what we did see
A mighty Warf with steely eyes peeping out at me
Into the gap we tossed our souls and slew them by the score
Yea now the Mines be wider but the warfs lie in their gore!
The cavern walls shown brightly the floor was slick with blood
As we descended deep unto that tunnel made of mud
Our faces lit with hunger for the fight to come
The warfs for us to battle until our limbs grew numb.
Through a hidden opening we slowly fought our way
And soon were almost blinded by a light as bright as day
There in all it's glory a cavern did await
And still we thrust and parried as the warfs soon met they're fate.
Round the caverns center We slew the mighty warfs
Yet in our minds we wondered at this hall of Dwarfs
Through the Blood and bodies those bright crystals shone
All to soon the Warfs were dead and we were all alone.
---
Thus was the Cavern Discovered
---
Return to the Bard's Pavillion
If you have problems, comments, questions, or complaints about the GemStone III pages you can send mail to Nora Melton (ntm@tamcon.com) aka Wanton Destruction.
Last modified 19 December 1995.